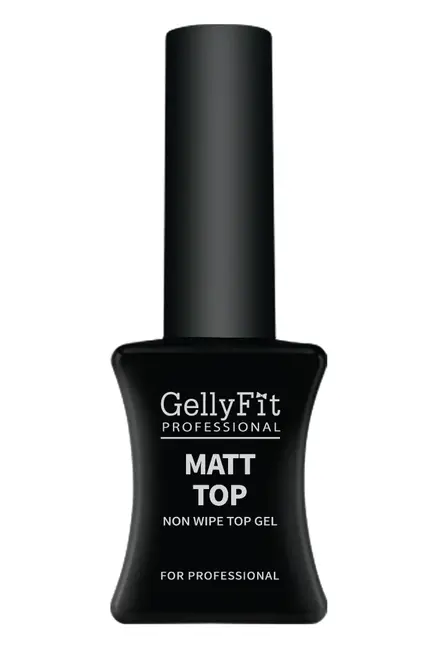 Matt Topcoat
GellyFit Matt+ Top Coat is a matte Top Coat, which cures dry and does not need to be wiped after curing.
- Not recommended over AllKill and Crayon Colors (CN)
- Thicker viscosity
- Great self leveling
- Unique soft, velvety textured matte finish
- Cures to with a softer finish for 2-3 week wear.
- Due to the soft finish GellyFit Matt + No Wipe may stain easier over light colored gel polish
-10ml
-Cure for 60 seconds using a GellyFit LED Lamp.