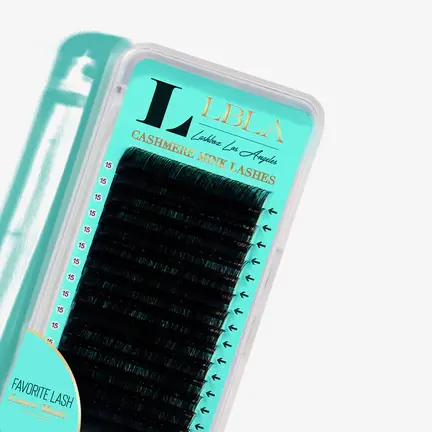 Cashmere FauxMink Flat Lash 0.15mm Mixed Lengths Tray
C, Mix
195,00 kr.
An amazing option for classic lash sets to create a more dramatic, bolder look with less weight. They are specially designed with a flat shape to provide black finish that weighs about half as much as a traditional round classic fiber. Flat lashes are more flexible than classic lashes of the same "diameter" or "thickness," and create a uniquely bold classic look.
Please note that our D curl is very curly, for more natural look we suggest CC and C curls.
MIXED TRAY 8-14MM - 16 LINES
Our highest quality synthetic lashes are always cruelty free.
Priser er inkl. moms